I hope everyone had a wonderful holiday season! Mine was filled with relaxing times with friends and families. No complaints here!
For my first post of 2008, I would like to take this opportunity to share some things that I'm loving in 2008 (all 5 days of it!). No really, I feel strongly about my love for these shows, products etc!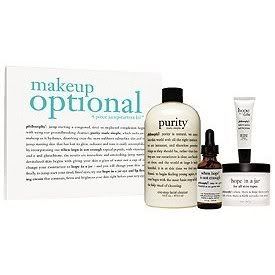 (1) Philosophy "Makeup Optional" Skincare: I've been conveting this skin care set for a few years. Being too cheap to spend the $70 bucks to purchase it, I put it on my wish list for Christmas and hoped for the best. Luckily Momma Gator heard my plea! I have actually used it before, thanks to a bunch of samples from my local Sephora. It's nice having the actual regular size products as opposed to the little samples! I love love love it!
(2) Mission: Organization (an HGTV show): Like many other people in the new year, I had this intense desire to be organized. I started dvr'ing this show at the beginning of December and it has proven to be very educational. I cleaned our kitchen and pantry and ended up with several boxes of items to donate to Goowill on New Year's Eve! I also find it motivating to keep organized when I see how messy some of the rooms are on the show!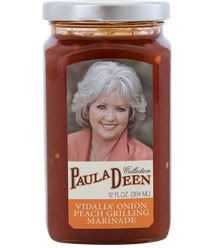 (3) Paula Deen's Vidalia Onion Peach Grilling Marinade: This marinade had a surprising, yet welcomed little kick to it! I've used it on chicken breast as well as porkchops. Both were received very well by my fiance.
(4) How to Look Good Naked (New Lifetime show): In the heydey of Queer Eye, I was quite the devotee. I was initially very skeptical of the likability of this show, however I just saw the premiere and it made me want to set up a season pass on the good old DVR. I felt good after watching it and I think you will too!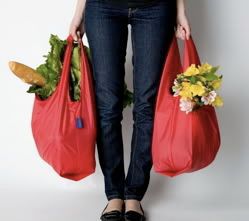 (5) Bag Who? BAGGU!:
Baggu
makes Reusable Shopping Bags. Not only are they reusable, they are easy to carry around in your purse! They fold up to into a 5 by 5 pouch. I keep 2 in my purse and one in my larger work bag. I received these for Christmas from the fiance and I love them! They can carry up to 25 lbs. No more plastic bags!!
I love to hear what everyone else is coveting right now!